Inspired by the pioneering genius of Alastair Morton, Edinburgh Weavers forged a worldwide reputation in the 20th Century for fusing modern art and textile design through groundbreaking collaborations with the likes of Barbara Hepworth, Sir Terance Conran and Cesar. Morton's founding spirit and principles live on today in everything we do, and our Edinburgh Weavers Home range brings these passionate creative ideals to your home.
1928
James Morton founded Edinburgh Weavers in the Scottish capital as an experimental branch of Morton Sundour Fabrics. A champion of the Arts & Crafts movement, it was a chance for him to channel his thwarted creativity. He set out to produce textiles that were unashamedly haute couture which caught the eye of early clients such as Liberty & Maples and the BBC.
1931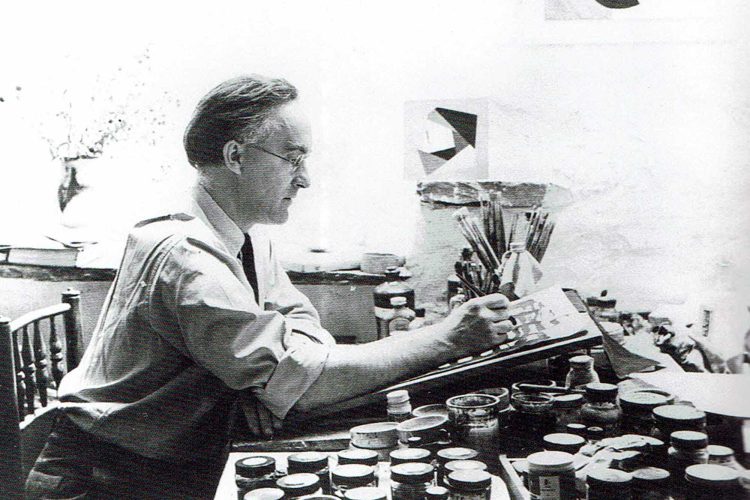 James handed the reins of EW, now relocated to Carlisle, to his 21-year-old son Alastair. He proved to be an inspiration and pioneering leader transforming EW, in the words of Nikolaus Pevsner, into a "laboratory for the best modern textile art." Alastair's bold collaborations with an eclectic range of leading artists and designers such as Barbara Hepworth and Ben Nicholson secured EW global fame, to the extent that Pevsner declared that the firm's 'interesting and enchantingly clever weaves' were unsurpassed internationally.
1935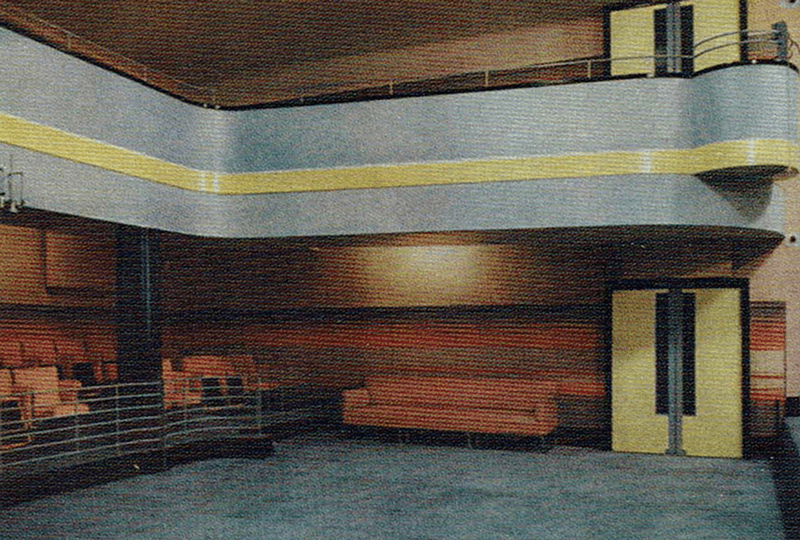 EW's groundbreaking fabrics were now being used by many leading interior designers as well as featuring in notable hotels such as The Savoy, Claridges and The Berkeley. EW fabrics were found in Fortnum & Mason,the BBC (above) luxury ocean liners, and in prestigious public buildings including The Tate Gallery, Liverpool's Philharmonic Hall, the HQ of the Royal Society of British Architects, and even Number 9 Downing Street.
1945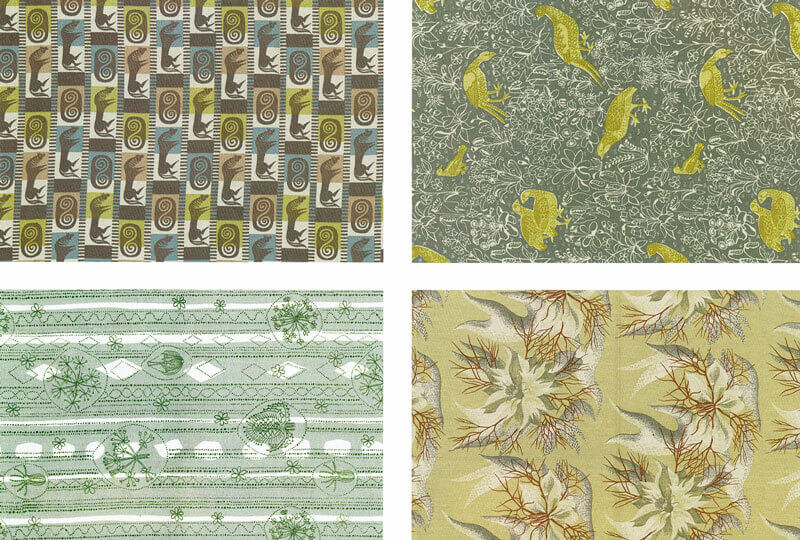 In the optimism that followed the war, Alastair's interest moved towards more organic and botanical forms and these lighter, liberated organic styles are still a signature feature of EW's work to this day. Alastair believed that a beautiful fabric is the equal of a beautiful painting and it was during this period his ability to fuse colour, texture and pattern meant he established himself as a leading textile designer in his own right as well as giving opportunities to young designers who would go onto to acclaim such as Terence Conran and Lucienne Day.
1953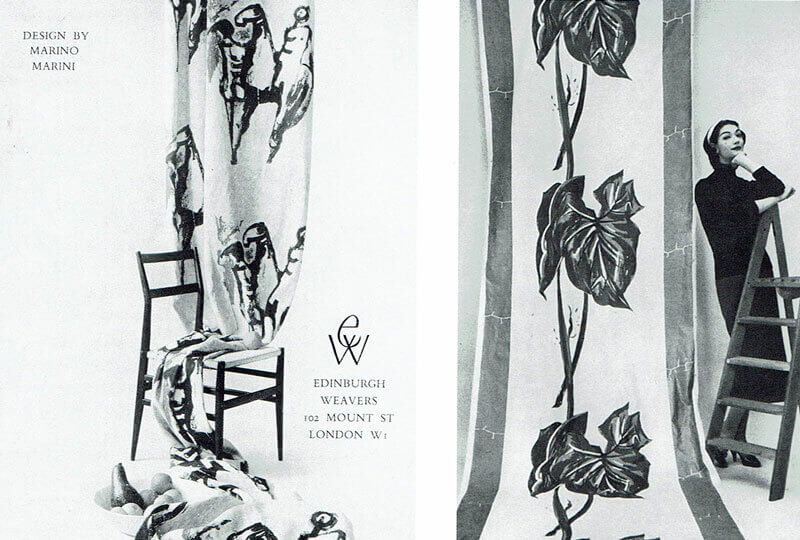 Alastair's championing of artist-designed textiles inspired EWs continued post-war resurgence. EW featured daring work by artists and sculptors such as William Gear, William Scott, Cesar and Marino Marini. The company also unveiled its elegant new showroom and branding in London's West End, which was overseen by Isabel Tisdall who had previously worked for Elizabeth Arden, Harper's and Vogue. EW fabrics were used throughout the SS Oriana, in Churchill College Cambridge, the British Embassy in Washington and even in a range of Vauxhall cars.
1963
Alastair's death at the age of 53 came as a shock to the design world and he was awarded a posthumous award from the Duke of Edinburgh for his championing of the arts within commerce. Within months Morton Sundour Fabrics (including Edinburgh Weavers) was bought by major shareholders Courtaulds, a large multinational company. Without its visionary leader Edinburgh Weavers lost its way and the number of new designs decreased dramatically until in 1970 it stopped producing new collections, effectively ceasing operations.
1976
Sundour Fabrics merged with Burgess Ledward (another Courtaulds subsidiary) and the operation moved to Burgess's Bolton headquarters, rebranding as Sundour in 1980. In 1983 the Edinburgh Weaver name was resurrected for a specialist unit, headed by Ursula Greenwood, to once again produce textiles for luxury hotels, with its first collection launched in 1986.
2002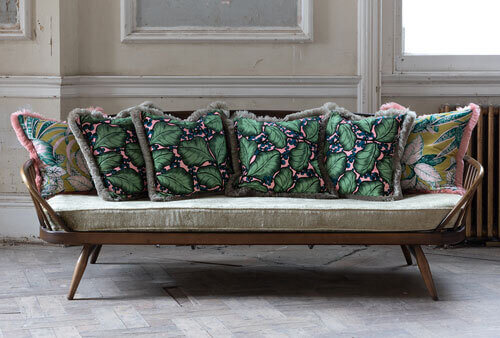 In 2002 Ursula Greenwood acquired Edinburgh Weavers. During this year the V&A added to their EW collection with the acquisition of the Courtaulds Design Library, including original artwork and pattern books. From it's Bolton base Ursula has pioneered the company's return to its original roots and ideals, following in Alastair's footsteps to fuse creativity with a commercial acumen and has once again established Edinburgh Weavers as a leading international supplier of creative textiles for luxury hotels, cruise liners, buildings and interior designers.
2021
Today
Edinburgh Weavers launches Edinburgh Weavers Home, offering consumers the opportunity to purchase the very best of the company's creative work, including bold new collections, classic patterns and occasionally resurrecting some of the finest prints from the company archives.
Information and research courtesy of Lesley Jackson, author of Alastair Morton and the Edinburgh Weavers, Published by the V&A.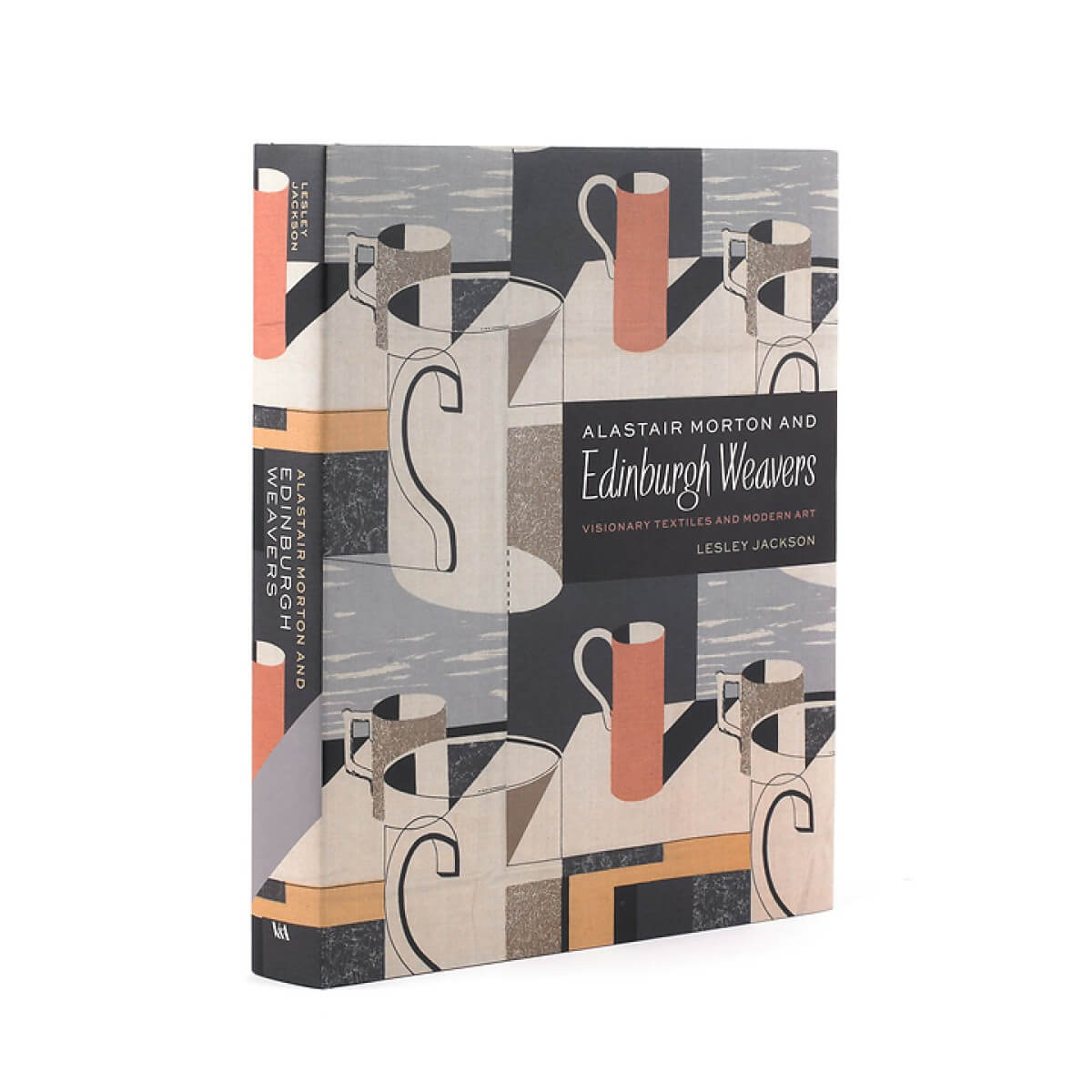 In Alistair's prescience there was an energising aura that made the atmosphere seem crisp and exciting, as though something was bound to happen.